About
A Little History
Please join us as we take a quick jaunt down memory lane. Just like all the folks who call this area home — and have for many years — we're proud of our history.
We got our start in 1907 when P.M.R. Spann, William M. Ward, Gayle Ford, and James Garrett Stalcup opened Winfield State Bank in the old stone block building on the southwest corner of the town's main intersection, First Avenue and Tenth Street North.
In 1912 the bank moved south on Main Street where it operated for more than 60 years. The bank served the needs of the community while also growing steadily, enabling it to be one of the few banks that actually kept its doors open during the 1930 financial crisis and the Great Depression.
The Stalcup family held a controlling interest in the bank until it was purchased in 1978 by Danny McDaniel, Don Bussey, and Joe Bussey who grew the bank tremendously.
Still locally owned and operated, today bank leadership includes the daughter and grandson of Danny McDaniel.  What's more, when they purchased the bank in the late 1970's, it had around $10 million in assets.  Today State Bank and Trust has around $300 million in assets.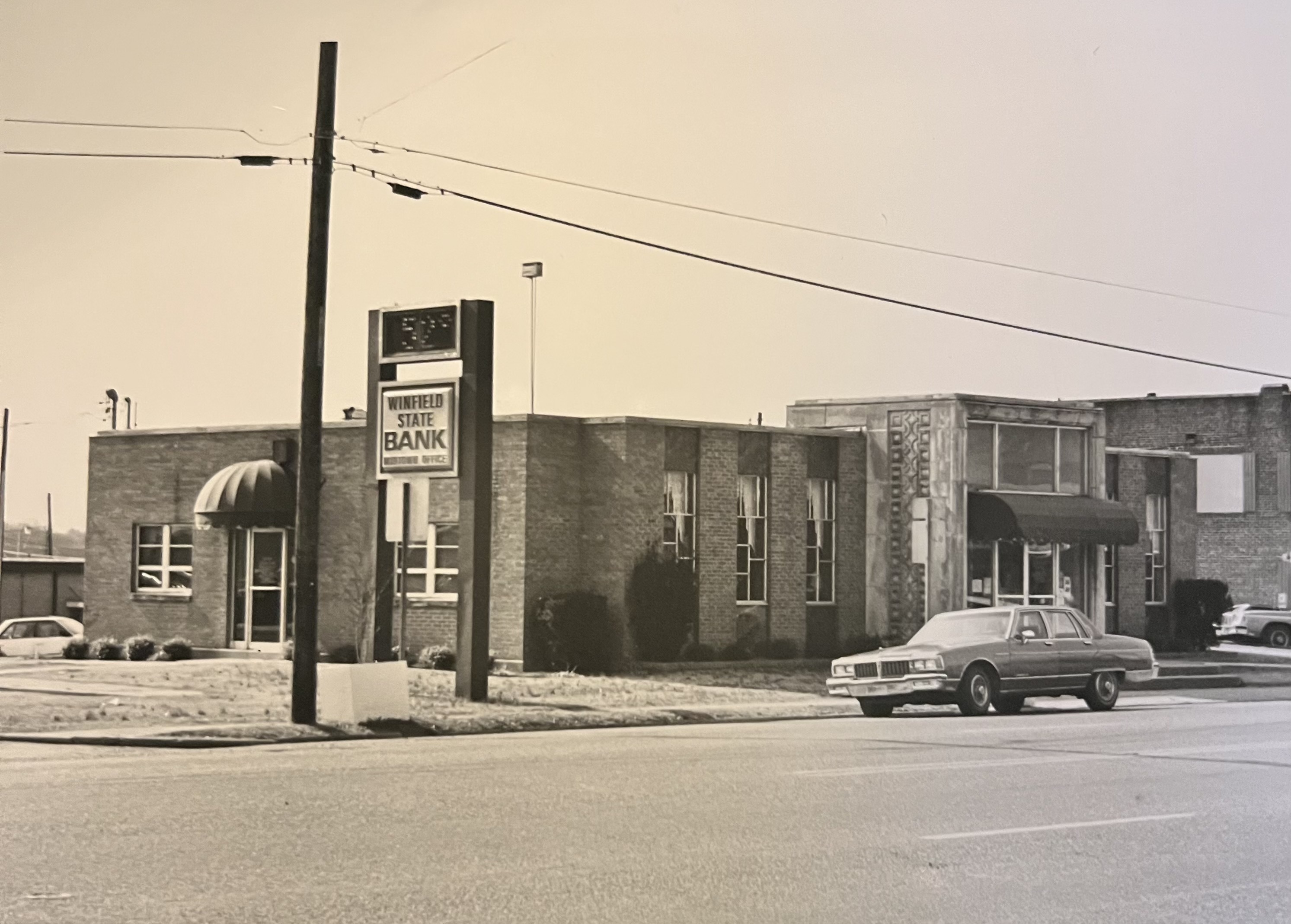 A lot has changed in the past 100 years, but much has remained the same. First and foremost, we're committed to helping each and every one of our valued customers utilize our services to the benefit of their families and their businesses. We want our neighbors to achieve their financial goals. It's just that simple.
Second, we are committed to giving back to the communities we serve. We support our local schools with scholarships, sponsorships, donations, and volunteer hours. We sponsor Relay for Life, and provide volunteers and sponsorships for a vast range of groups including Habitat for Humanity, the Northwest Alabama Kidney Foundation, Joseph F. Weldy Home for Children, and many other civic and community-driven organizations.
You see, just like so many of our neighbors who do business with us, we grew up here. This is our home, and we're proud of everything our communities have accomplished over the past century. Our future is bright as well. And just as we have for 100 years, we'll be here to support and serve our community every step of the way.